We have a fabulous team with various backgrounds, skills, experiences, and food & cooking knowledge.
We look forward to working with you.
Ross is registered with the NDIS so Deaf Chef Ross can deliver programs to people with a NDIS plan. His wish is to help people improve and manage their health with foods that are good for our mind and body.
Ross has a passion for fresh and whole foods, and a strong belief in regularly eating home-cooked meals.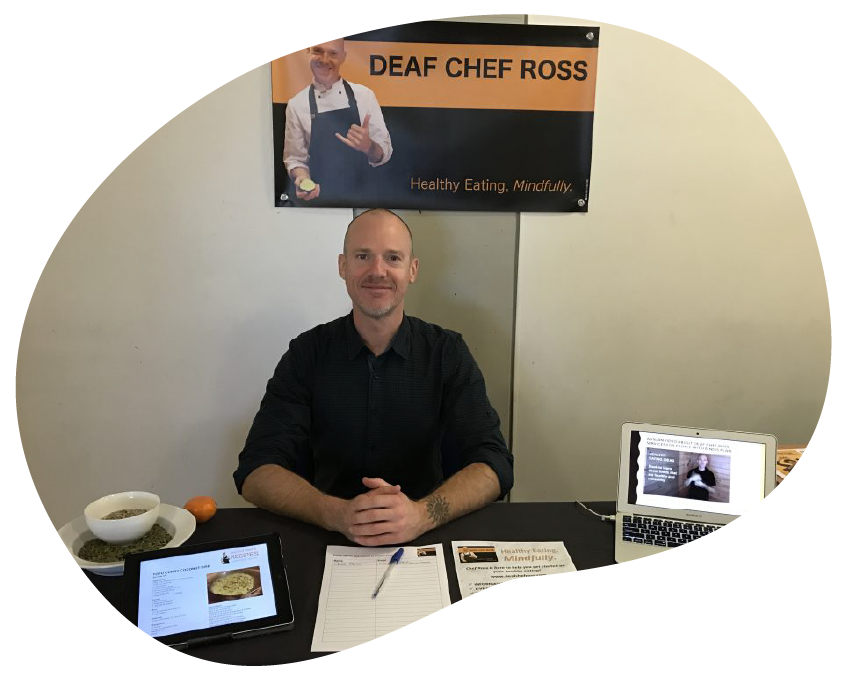 E. Ni Pualwan
Business Administration  
Ni works in our office and manages the back-end business administration and support needed to keep Deaf Chef Ross business running smoothly. She has experience running organisations and small businesses.
Ni earned her Diploma Auslan in 2022 and is currently completing her Diploma Community Service.